Most Castaway clothes are made using nuno felting. This technique was developed by Polly Stirling, and binds wool to
 fabrics such as silk gauze,  cotton, wool, hemp or linen. It is amazing what can be felted, but extra care must be taken when thicker fabrics are used, to prevent the seams from becoming bulky.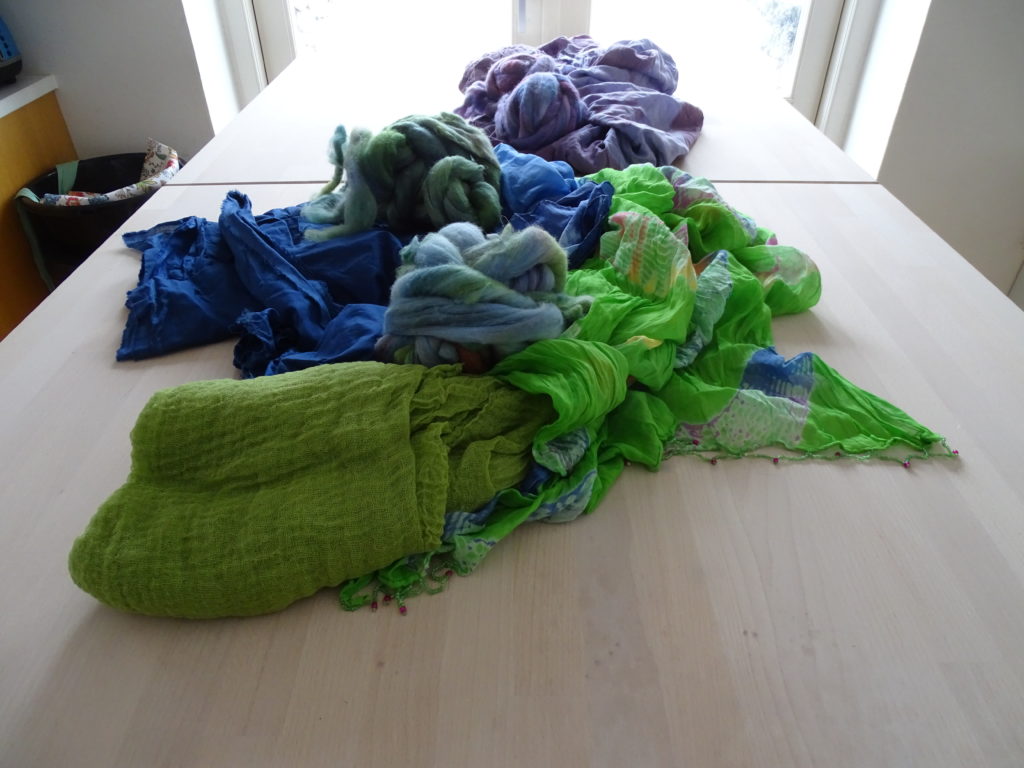 This is a typical view of felting table during design of new clothes. The different pieces of material are selected for color and suitability for specific garments.
---
To give an example, here is my first attempt to use old t-shirts and silk blouses.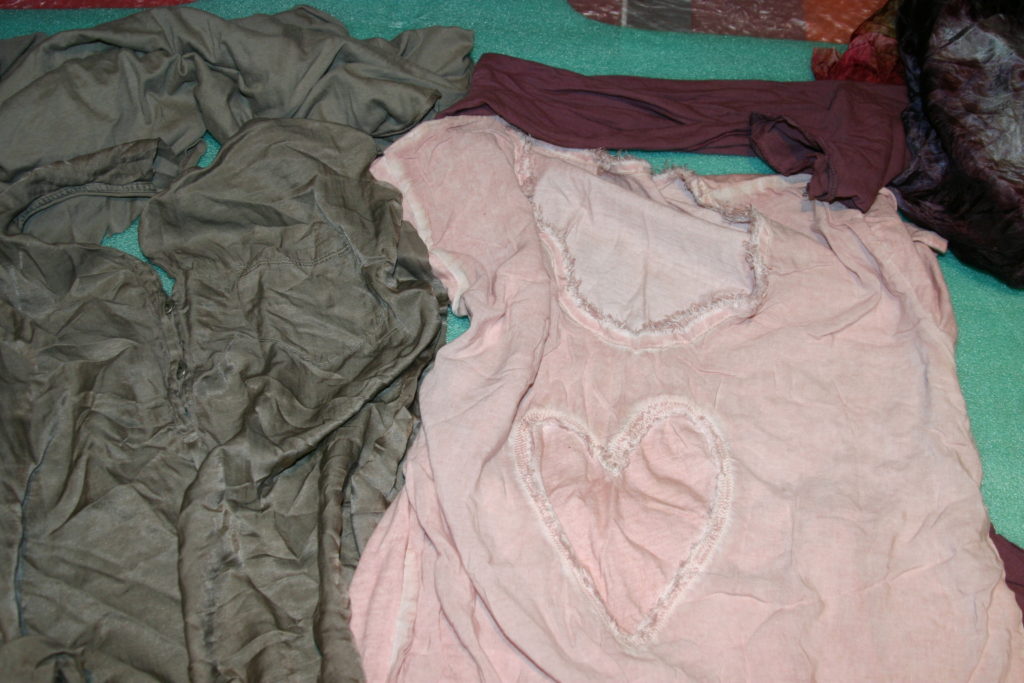 An old favorite silk shirt, a t-shirt and a few other bits are used. It is amazing how much material is required for a single blouse.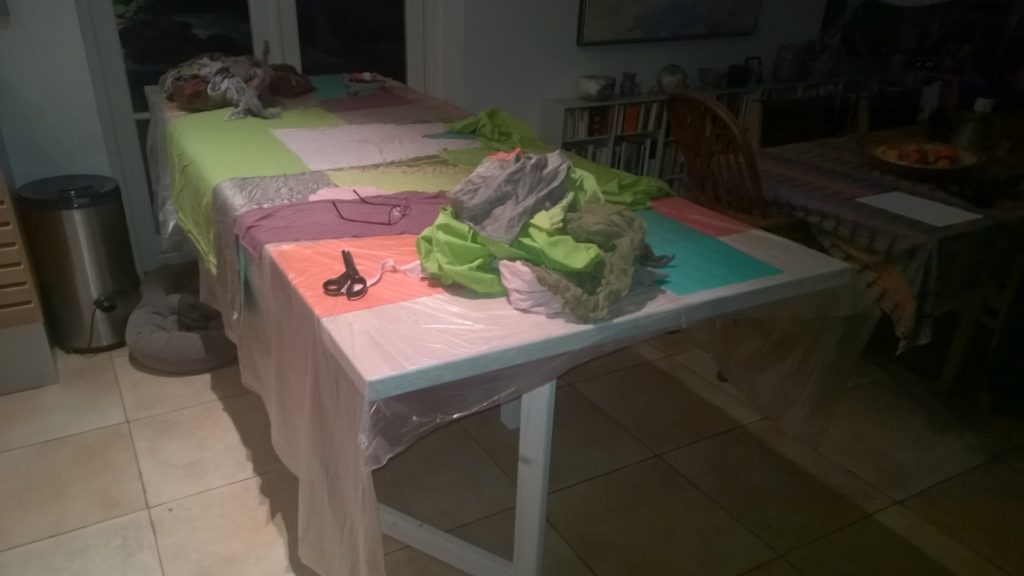 All is laid out on the table to match things and get the colors right.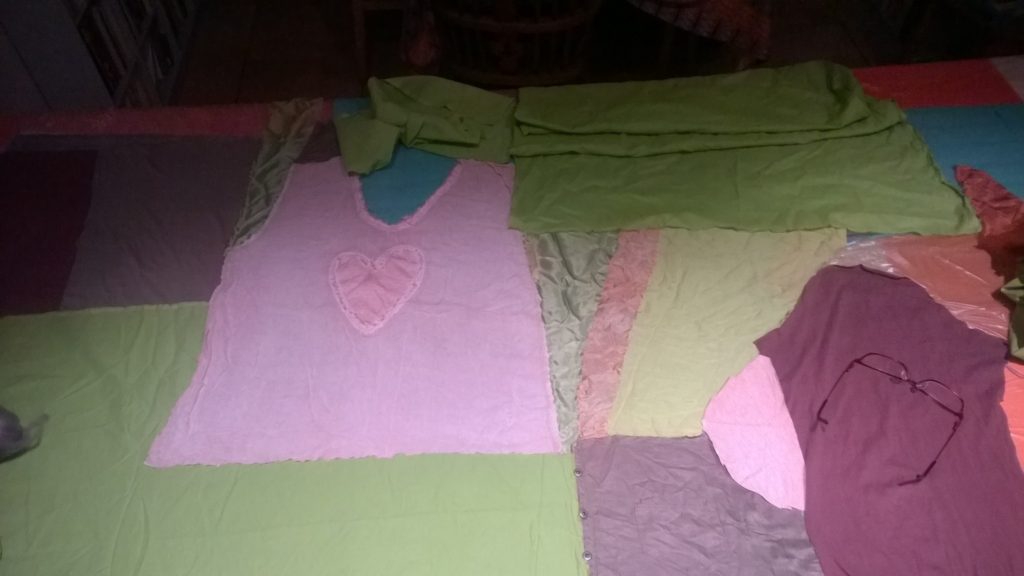 Here the different bits are being stitched together prior to felting to avoid bulky seams. With thin fabrics such as silk,  the easiest way to join pieces is just to let them overlap, but with thicker fabrics stiching is advisable.
.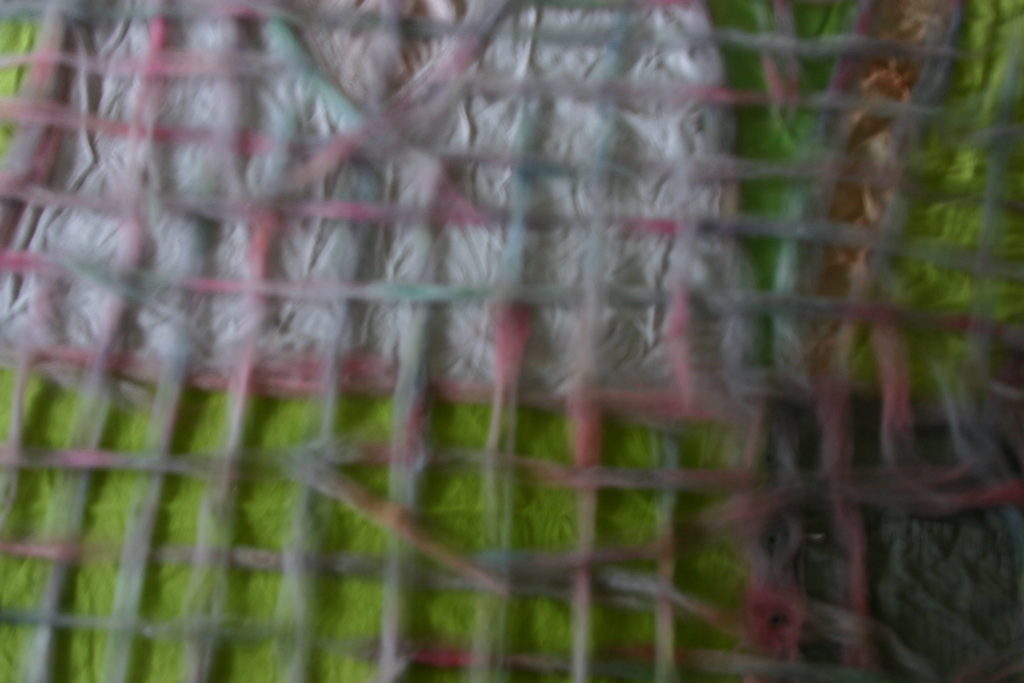 A thin grid of wool roving is laid out on top of the material. Wool is placed above the stitching to link material together and hide threads. Water with a little detergent is applied to the material and both sides are covered in plastic sheeting before being rolled with bubble plastic on both sides.  A bit of care has to be taken at this stage otherwise the roving may move and become twisted.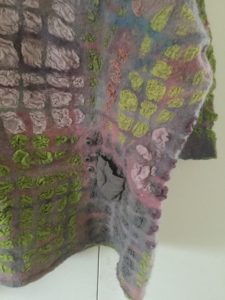 The shirt pocket and buttons from the front of the old silk shirt are incorporated into the material. The felting worked well and although not as light as silk the garment is OK. But definitely the stitching is a good idea although tedious.
Final result!
It is nice on both sides and the shape is OK.